Last weekend was also the occasion for us to have a cultural stroll around our neighbourhood. The association Les Ateliers d'Artistes de Belleville organised an open door weekend of about 85 different artists' studios! For a lack of time, we decided to only visit the ones around our home. Still, that meant already a bit more than 10 studios and we have made great discoveries behind some doors hiding secrets we had always wondered about!
So here are some of our favourite places among the few we have seen!
Isabelle Abiven's Female Communards Fighters
Isabelle Abiven lives in a small charming « countryside » house on the top of Belleville, where she, among other, draws portraits of people in the metro. For this weekend though, she had prepared a powerful series of portraits of women who fought during the Commune de Paris. Deep glances that go out of the paper and the reduced palette and right to the mind, to remind us of the necessity art and fight.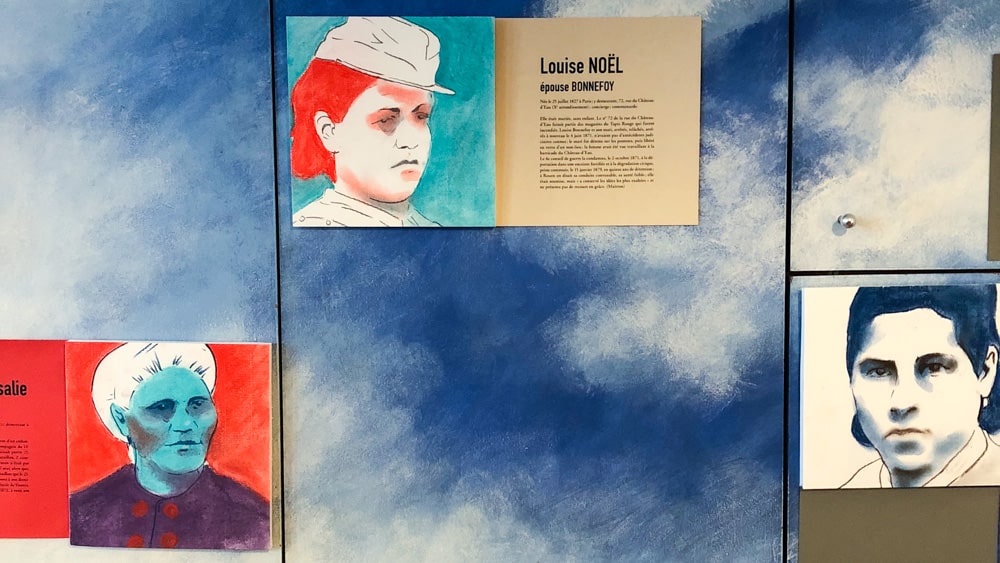 Pauline Thomas's Coloured Tapes
Pauline Thomas is the founder of Le Laptop coworking space, one of –if not 'the'– oldest coworking space in Paris. She is also an artist and was exhibiting as such in the Laptop spaces a series of works made of refreshing coloured tapes fighting their way into and out of the frame!
Marc Tanguy's Secret Garden
Marc Tanguy may be the most famous painters opening his doors around our hood. A recognised artists and teacher, Marc Tanguy is a pure disciple of the Pierre Bonnard with the strength of his colours. He gives the feeling of creating a mental landscape based on what remains of the visible when our eyes close – and the result is absolutely magic!
Charlotte Barrault's Inspired Moments
Charlotte Barrault is a former doctor who decided to turn to painting after receiving several important official prizes. The least we can say is that she definitely deserves them! An admiror of Vilhelm Hammershøi and Odilon Redon, the artist captures moments of intimacy –whether of men or of nature– of which emotions evaporate to take us into the scene. It is as inspired as inspiring and she has now become one of our favourites!
PS – One of the things we prefer in this kind of event, besides meeting great artists and their works, is also to discover secret courtyards and studios. Belleville is full of them and we are currently working on a new discovery guided tour of the neighbourhood we will talk to you about as soon as we can!